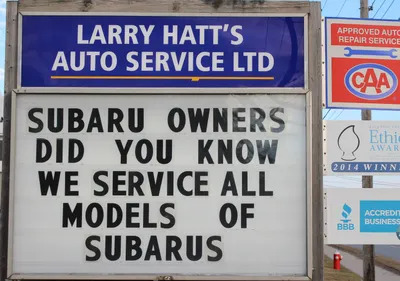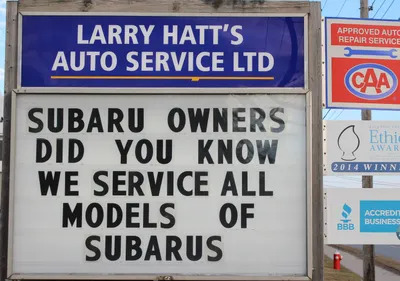 Let Larry Hatt's Auto Service Ltd. support your community event! Take advantage of our free offer to promote your event on our web calendar and roadside reader board sign. We have been proudly sponsoring community events in the Cole Harbour Area since 1988, and we will do our best to post your message free of charge. Please note that due to the volume of requests and timing of events, there may be instances when we cannot post your message.
To have your community event sign posted, simply fill out the form below and click submit. Use the following format for your message:
Name of Event (if not included in sign below):
Line 1:
Line 2:
Line 3:
Line 4:
Line 5:
Additional information: Feel free to provide more details about your event on our website.